Complimentary Color Consultation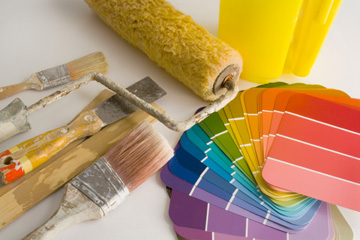 Worth Decorating LLC wants to make sure that you are comfortable with your color choice. That is why we work with design professionals who can help you make the right decision for your interior or exterior painting project. Contact Worth Decorating LLC to schedule your complimentary color consultation today and learn about creative color ideas that can enhance your home or business. Request a color consultation in Phoenix from trusted local paint contractors.
We offer a complimentary color consultation with one of our skilled professionals for most interior and exterior projects.
Also see Benjamin Moore's "Personal Color Viewer"
Worth Decorating LLC offers residential and commercial painting in the Phoenix metro areas. We frequently visit the areas ofCave Creek, Carefree, Scottsdale, Sedona & Flagstaff to offer our professional painting services. Contact Worth Decorating LLC today to discuss your future painting project!