Residential Exterior Painting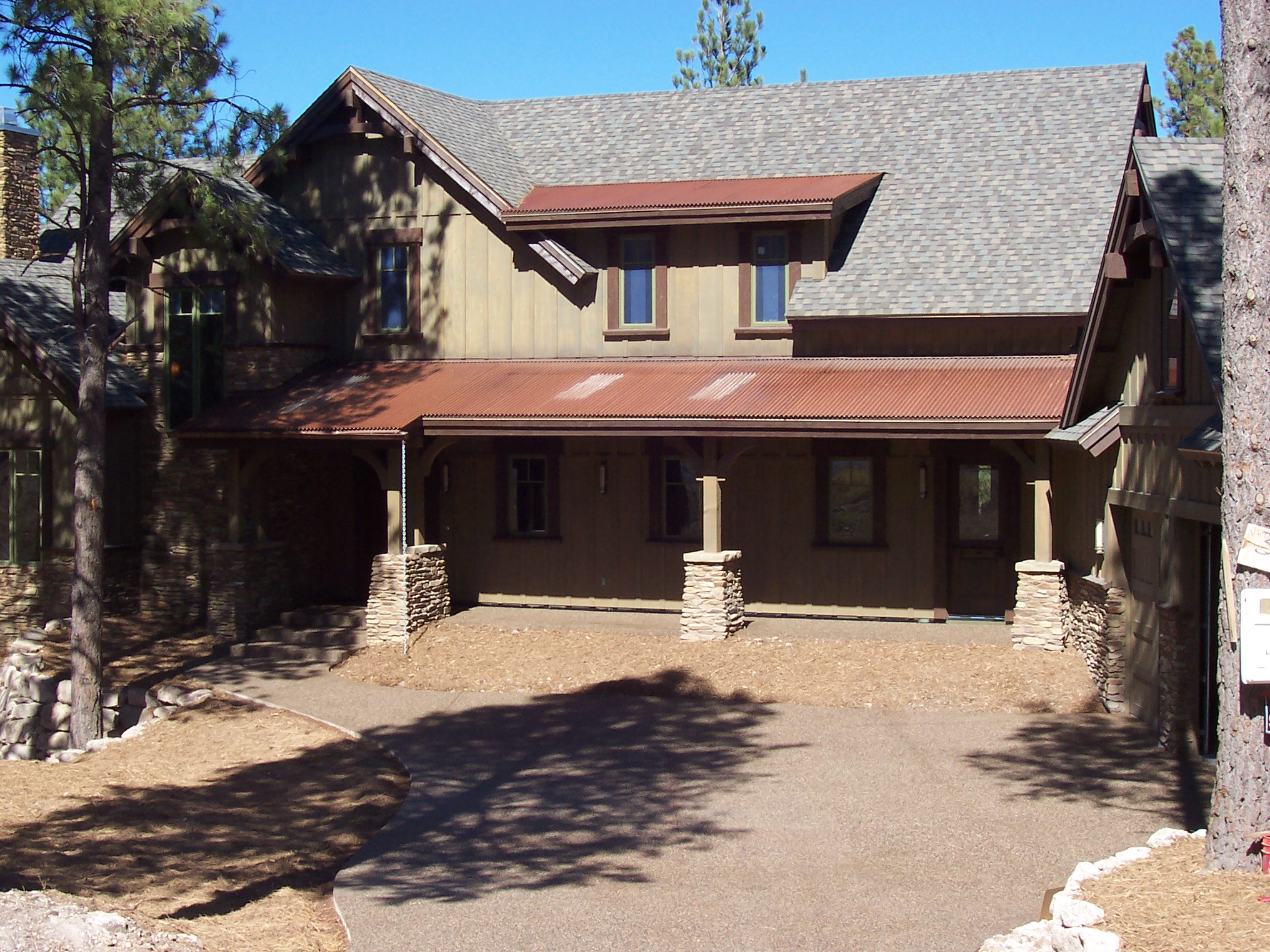 Worth's exterior painting uses the highest-quality materials from top manufacturers.
We are sensitive to your physical environment. We consult with you beforehand about whether and where we can stage tools.
Worth's exterior painting can handle difficult-to-reach areas. For example, if your home is more than two-stories high, it may require special equipment.
In preparation for exterior painting, Worth pressure washes your home and cleans all vinyl and aluminum siding. Did you know you can paint old aluminum siding? This is a much less expensive option than replacement.
Worth Decorating provides deck cleaning and deck and siding staining. We also handle minor carpentry repairs. If you live in and around Phoenix, Scottsdale, Cave Creek, Carefree, Sedona and Flagstaff, we're ready to help you with your exterior painting needs.
Preparation for Exterior House Painting
There are many different exterior substrates in residential buildings; concrete, block, brick, siding of a variety of materials and logs. Each of these requires different types of coating materials for protection, preservation and beauty. The expertise in selecting and applying these paints, stains, sealers and coatings should be left in the hands of a professional, not the kid who is clerking in the DIY center paint department. Experienced applicators know what materials are best and how to apply them because that is what they do every day.
Masonry surfaces; concrete, block, stucco and brick require a product that will not only coat and seal the surface, but will expand and contract with that surface as well. Elastomeric coatings will handle this expansion-contraction without cracking and compromising the protection.
Different types of siding require different preparation and materials. Aluminum siding can be cleaned of chalking, pressure-washed, primed and recoated producing many more years of life. Wood siding should be scraped, sanded, primed and painted. It too, will last many years when properly cared for. Even vinyl siding may be painted to change the color and add to the beauty of a house. Log homes should be sanded and sealed every five years for long life. Choosing the right coatings for these applications is important and may be the difference between a paint job that lasts for a handful of years, to one that lasts for a decade or more.
Project Management
Worth Decorating staff consultants are available to assist with all stages of the project planning; budgeting, material and color selection. We are happy to work with your professional designer, or directly with you. We are a successful company because of our happy clients, many of whom refer their friends and family when they need painting done.
If you are located anywhere in Phoenix, Scottsdale, Cave Creek, Carefree, Sedona and Flagstaff or anywhere else in the Metro area, call Worth Decorating when you need an excellent job done smoothly, on time and within budget. It costs no more to hire the very best.

Our professional project managers will make sure that everything is done right, the first time. We will take special care of plantings around the house and assure the homeowner that the project will proceed with a minimum of disruption. When the Worth crew is finished the only evidence of their visit will be an absolutely great paint job. There will be no debris, over-sprays, damaged plants, ladder marks on the roof edge or stage tracks in the flowerbeds.